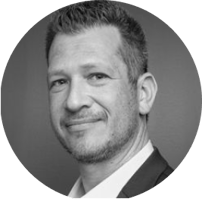 Glenn Felson (Moderator)
Managing Director

Glenn Felson has been in the PropTech space for the past 20 years. During his career, he has held executive leadership roles in sales and operations for companies ranging from Startup to Fortune 500. Glenn is the Managing Director for Kastle Systems, the nation's largest provider of Managed Electronic Security Solutions. Kastle secures 2,600 Class A/B Multi-Tenant Commercial and Multi-Family buildings, 47,000 tenant suites, and has 1.4M users.

Glenn is also the Founder of PropTech Future, a leading industry newsletter with thousands of subscribers. Additionally, he sits on the board of directors for the publicly traded PropTech company Urbanimmersive, and he consults for a variety of companies in the PropTech space, including Updater.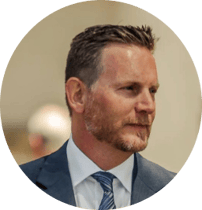 Darren Rawson
President

Darren brings a breadth of experience in Business Development, Strategy and Operations to the role of President at AZ Partsmaster. He has proven himself as a formidable leader having performed in a variety of executive roles at Steren Electronics, HD Supply, Wilson Supply and W.W.Grainger.
Darren founded and managed his own consulting business, LMD Technologies, Inc. serving clients on a range of strategy engagements. He has served as Member, President, and Vice President on CovalentWorks, WilsonCOS, and WilsonEurasia Boards of Directors respectively.
Most recently, Darren served as a Board Member for Consumer Electronics Association (CEA) Accessories Board. His educational foundation culminated with an honors MBA from Lake Forest College and he has a Bachelor's in Economics from Hobart College.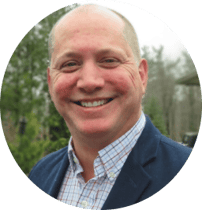 Ben Adams
VP Project Management


Ben Adams has been in Residential and Commercial Real Estate for the past 20+ years in varying capacities. He has held differing leadership roles in Technology, Process, and Finance. Ben is currently the Vice President, PMO for BentallGreenOak, a Global Real Estate organization with 1,300 employees, $69B USD Assets under Management, 750+ Clients, and over 60M square feet of Assets under Administration.

Ben focuses on how organizations can plan, execute, and implement change; whether new technologies or process improvements across Real Estate Management, Investment Management, or Finance. Along with his wife Kristy, Ben continues the journey of raising 4 children.

Noel Arvizu
Sr. National Account Manager


Noel has been with ADT since 2010. He has held roles in residential sales, commercial sales and multifamily. His knowledge of technology in the single family home and multifamily space go back to the introduction of apps controlling and managing resident experiences. He is also an expert with technology outside of the unit which expands into access control, fire, video surveillance and intercoms.

Noel is also a passive investor in real estate and holds his license with the Texas Real Estate Commission.

ADT Multifamily brings smart home technology like locks, thermostats, leak detectors, and security to property managers and owners. Our solutions also extend outside the unit to include access control, CCTV, and commercial fire. We are fully integrated with the top property management software companies, putting control in the hands of your on-site staff without having to learn a new system. Our solutions improve operational efficiency, deliver NOI, and improve resident retention.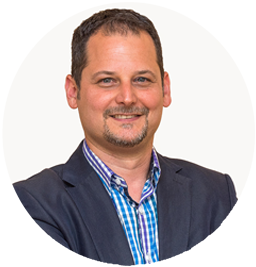 Elik Jaeger
President & CEO

Elik Jaeger is a tech executive and entrepreneur with 20-plus years of experience launching, operating, and growing technology businesses. Before taking the helm at SuiteSpot Technology, he assumed leadership roles in several start-ups and NASDAQ/TSX companies, including president and CEO of Synerion, a global workforce management enterprise software company, and Vice President and General Manager of RuggedCom's wireless business division. He also holds an honors Bachelor of Science Engineering degree from the University of Tel Aviv in Israel.

Today, Elik continues to bring innovations to the field as founder & CEO at SuiteSpot Technology, creators of the SuiteSpot TRIMM™ proptech software that helps multifamily operators streamline property maintenance within a single mobile platform. Developed in collaboration with multifamily operators and stakeholders, SuiteSpot TRIMM™ blends user-friend front-end technology with a strong enterprise backend for stability, security, and integrations. The platform seamlessly incorporates and connects key processes (e.g., work orders, workflows, inspections, renovations, preventative maintenance, fixed added tracking, workforce and vendor management, etc.) to ensure field processes are driven by key performance indicators (KPIs) that have the most positive impact on net operating income (NOI) and property value.