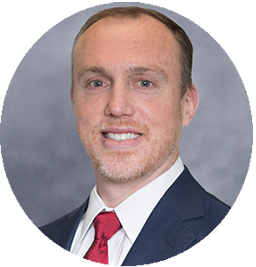 Justin Marshall
Chief Operating Officer

Justin Marshall is the Chief Operating Officer of Fogelman, a privately-held multifamily investment and management company headquartered in Memphis, Tennessee.
Fogelman and affiliated companies own and/or manage 88 multifamily apartment communities encompassing over 28,000 apartment homes, with a total asset value of over $3.5 billion. The Fogelman portfolio spans 10 states in the Southeast, Midwest, and Southwest regions of the country. Justin joined the company in 2012 and since then Fogelman Properties has grown its fee management to become one of the country's largest privately held multifamily organizations.
Justin Marshall is responsible for leading Fogelman's property operations and 8 regional operating offices. A veteran of the multifamily industry, Justin has been involved in the acquisitions, development and property management. Prior to Fogelman, Justin served as President of TriBridge Residential Management in Atlanta, Georgia. Justin is a graduate of the University of Georgia and earned his MBA in Real Estate and Finance from Emory University. He also earned a CPA license from the state of Georgia. Justin is an avid supporter of and volunteer for Children's Healthcare of Atlanta.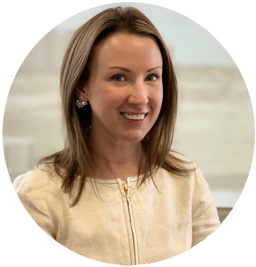 Kortney Balas
Vice President of Information Management

Kortney brings 20 years of property management experience to JVM. She gained experience early in her career as a leasing associate and grew into roles from field operations and compliance to software implementation and process management. She has successfully implemented hundreds of property management solutions and serves as a resource to fellow property management companies and vendors re: implementation best practices. Kortney currently oversees implementations and support as well as business process for JVM Realty Corporation based out of Oak Brook, Illinois.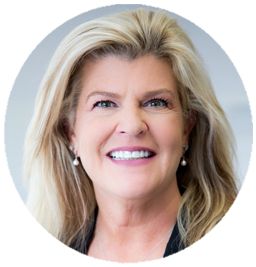 Kim Senn Cross
Founder & President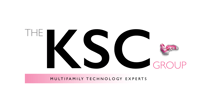 Kim Senn Cross has decades of experience primarily focused on the technology requirements of the multifamily industry. Kim has worked for property management companies such as Lincoln Property Company and Prime Group, directly managing the Business Applications teams and technology initiatives. Kim has also worked for the software suppliers. As a Professional Services Consultant for RealPage, Kim focused on large client implementations deploying the RealPage Suite of products including but not limited to, Accounting, Leasing and Rents, Payments, Document Management, and specializing in data integrations. As an independent consultant, Kim has deployed software solutions such as Yardi, and RentCafe. As Vice President of Consulting at Entrata, Kim assisted in securing talent and building the Dallas, Texas team.
Kim founded The KSC Group in March 2013 with the vision to create a team of industry experts that can fulfill the needs of the multifamily industry regardless of software platform.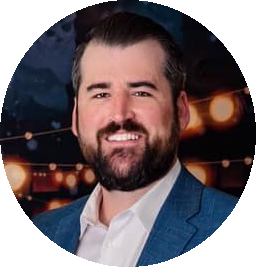 Marshall Friday
Director of Sales – Multifamily IoT & Smart Home


Marshall has been with ADT since 2005. He has held roles in residential sales, sales management, training and leadership development, and multifamily. His knowledge of technology in the single family home and multifamily space go back to the introduction of apps controlling and managing resident experiences. Marshall got his Bachelors in Business Administration from the University of the Incarnate Word in 2007.
ADT Multifamily brings smart home technology like locks, thermostats, leak detectors, and security to property managers and owners. Our solutions also extend outside the unit to include access control, CCTV, and commercial fire. We are fully integrated with the top property management software companies, putting control in the hands of your on-site staff without having to learn a new system. Our solutions improve operational efficiency, deliver NOI, and improve resident retention.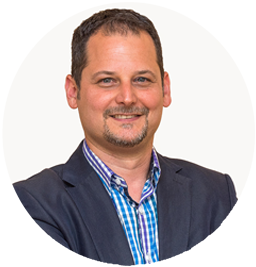 Elik Jaeger
Founder & CEO


Elik Jaeger is the President & CEO of SuiteSpot Technology, blending light, cloud-based technology a consumer-like front end, with a strong enterprise backend for stability, security, and integrations.
Seamlessly incorporating work orders, inspections, make ready, renovations, preventative maintenance, work-force and vendor management, operations are interconnected in a natural way to ensure field processes are driven by the KPIs that have the most positive impact on NOI and property value.

Elik is a technology executive and entrepreneur with 20 years experience in launching, operating and growing technology businesses. He began his career in engineering roles, quickly moving up to senior business executive roles in start-ups and NASDAQ/TSX companies. Most recently, Elik was the President and CEO of Synerion, a global workforce management enterprise software company, and previously was the Vice President and General Manager of RuggedCom's wireless business division, which was acquired by Siemens. Elik sits on the Board of Directors and/or Advisory Boards of a number of companies and not-for-profit organizations. Elik holds an Honours Bachelor of Science degree from the University of Tel Aviv in Israel. Elik is based in Toronto, Ontario.