If you oversee a multifamily property management team, you know that efficiency is crucial. Any flaw or delay in your strategy or execution is a major contributor to unnecessary added costs.
A winning property operations strategy must be optimized to save time and money. To stay competitive, you must speed up unit turnovers, control operational costs, and monitor portfolio performance.
SuiteSpot's unique approach to property operations can:
Increase operational efficiencies
Reduce costs
Allow you to gain more control
Leverage insights and drive NOI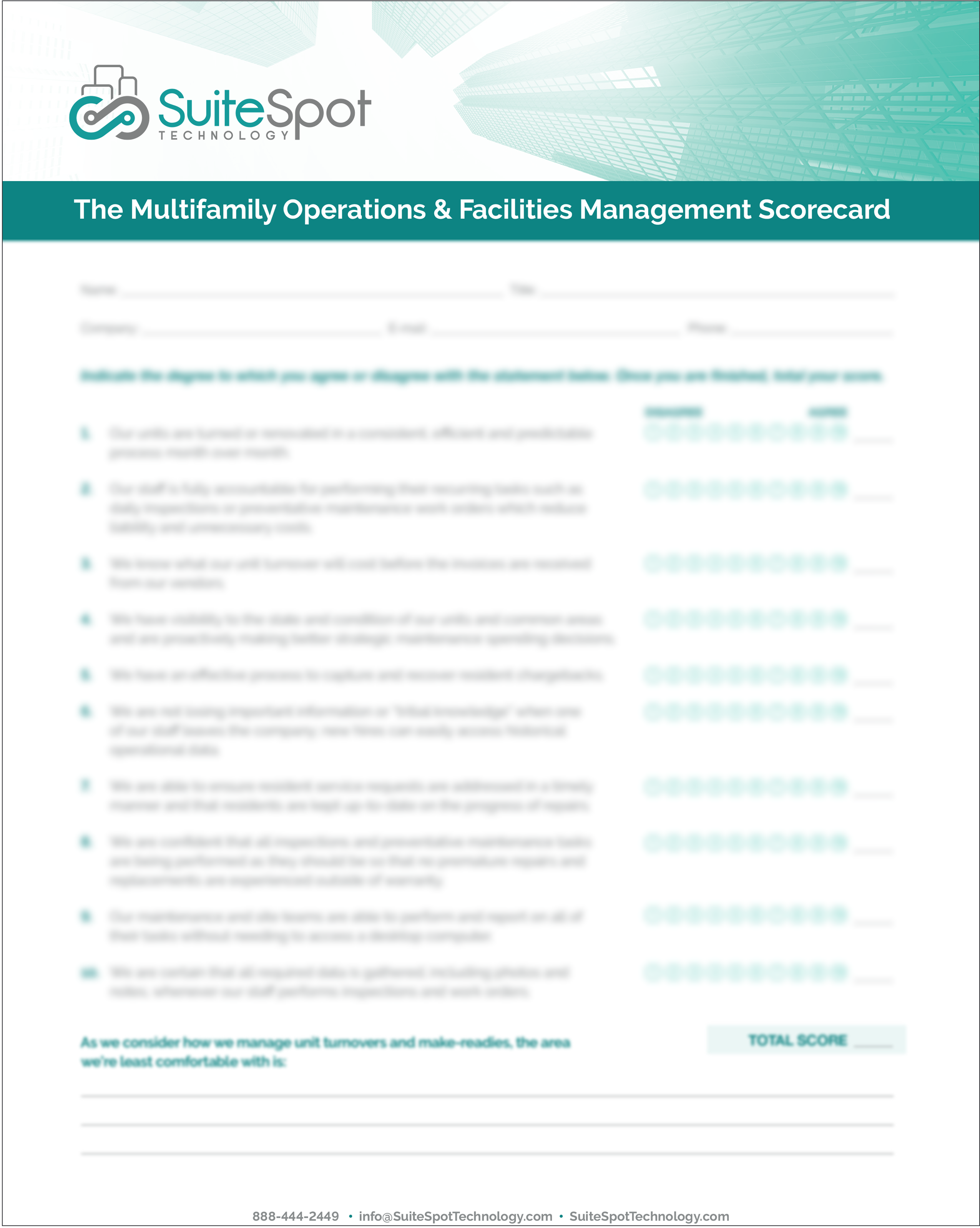 Curious if this could help you?
The SuiteSpot Multifamily Operations and Facilities Management Scorecard is a simple diagnostic tool we've created so you can see how well you're doing in less than 5 minutes.
Download and complete this scorecard today to find out if you're truly optimizing your make-readies, inspections, and maintenance tasks.
Get your score now!